What to Expect During Your First Office Visit
Dr. John Brockway
About Glendale Chiropractic
Glendale Chiropractic, Dr. John Brockway, DC is the best chiropractor in Glendale because produces real results. He uses specific x-ray analysis combined with the most effective treatments, to get you back to enjoying your life again. Our specialties are whiplash related injuries and pain conditions, using the Pain Neutralization Technique, to literally turn down, or turn off your pain. The treatment is very gentle and doesn't involve any popping or cracking. If you prefer a traditional chiropractic adjustment, Dr. John is happy to provide those treatments as well.
Our Pain Relief Solutions
Our Services
What Our Clients Say
Testimonials
I had right wrist pain that would come and go, but at one point it was persistent and severe for about 1 week. I was unable to move my wrist, hand, or fingers without sharp pain in the wrist joint and throbbing pain that radiated down into my hand. After treatment by Dr. John and doing his prescribed homework there was only minimal improvement initially, but it improved steadily over the next 2 days. On the morning of the 3rd day, to my surprise it was as if my wrist had never hurt. I moved and stretched my wrist and hand and could not make it hurt, and it's been completely pain free ever since!
I had trouble sleeping, and sitting for long periods of time [Low Back Pain, 6 months duration]. It affected my day to day quality of life. After Dr. Brockway's treatments I felt much better almost immediately.
I had neck and upper back pain of nearly one year's time with tightness and generalized discomfort. These also caused me to experience numbness into my left forearm. After Dr. Brockway's treatments, the pain and discomfort were greatly diminished. I also experienced increase sensation and less numbness into my left forearm.
My lower back and left leg were in pain. My sciatic nerve was tweaked and I had trouble standing up & walking after sitting for any length of time. I tried changing shoes, sleeping habits, etc without relief. I finally had enough and called Dr. Brockway. I was feeling better after 3 treatments. By the 6th treatment I was easily 95% better. By the last treatment I was virtually pain and stiffness free. Thank you so much!
I injured my left shoulder and back about 3 weeks ago. I had done the normal adjustments and pain relief in the past and was feeling a bit better. Then after a game of golf and a sleepless night I had the experience with Dr. Brockway performing a technique that absolutlely remedied the pain. What impressed me is the light touch can provide such significant improvement.
These are good people. Dr. John Brockway is a gifted young man. He is thorough, knowledgeable and gentle. The adjustment did not take long, maybe, a half-hour or so. I nearly fell asleep on his table. My pain is mostly gone and my range of motion is more than 90% improved. - I could not believe it.
I've had multiple motor vehicle accidents that have resulted in chronic low back pain. Through Dr. Brockway's treatments and recommendations, I have experienced a lot of relief. May God bless you and continue to use your gift of healing in helping people in need.
I was involved in an auto accident in February of 2010 and I had some residual neck pain from the accident. I was very impressed with Dr. John. Having never seen a chiropractor before, I was somewhat nervous and did not know what to expect. My worries were eased when Dr. John explained why I was having neck pain/stiffness and he outlined a detailed plan of action. After just a few treatments, I started experiencing relief. A short time later, the pain was gone and I have not had any neck pain since.
Your Chiropractor
Meet The Doctor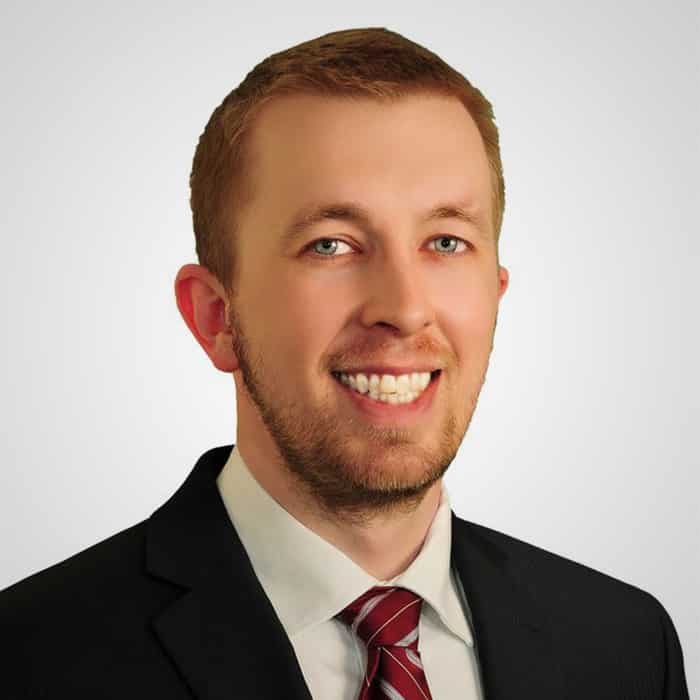 Dr. John Brockway, DC
Glendale Chiropractor, Dr. John Brockway, DC is the best chiropractor in Glendale because he cares. Dr. John Brockway is a 2009 graduate of the prestigious Parker University. He moved to Denver in July of 2009 and has been in practice ever since. Since graduation, he has trained extensively with the world-renowned Dr. Stephen Kaufman in the Pain Neutralization Technique. He often uses this treatment on patients to provide effective pain relief that is not otherwise realized with other treatments. So, if you feel like you've tried everything, including other chiropractors, even had surgery already, this treatment may be of tremendous benefit. Dr. John loves spending time with Holly, his wife, and their two children, Nathaniel and Mackenzie. Dr. John is an active member of his church Calvary Wellspring in Aurora, CO. He also believes in the importance of taking care of himself, works out regularly, and can often be found reading books and listening to audio on personal development.
View Profile
Connect With Us
Contact Us